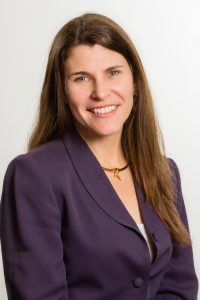 Cindy Cross
Chief Financial Officer
Cindy is a Certified Public Accountant, and was named Chief Financial Officer of Team Aubuchon in December 2009. In this role, she focuses on the business and financial strategies of the organization.
Cindy is also a member of the senior leadership team, which shapes and executes Team Aubuchon's short and long-term strategies. Her responsibilities include corporate finance, accounting, taxation and reporting functions; she also serves as the Corporate Treasurer.
She joined Team Aubuchon in 2004 as the Corporate Controller. In this role, Cindy had primary responsibility for all aspects of corporate accounting and preparation of company financial statements.
She began her career in public accounting in 1995 in New York. In 1998, Cindy relocated to Fort Myers, Florida, where she accepted a position with Batson, Carnahan and Co/HBK. She developed a passion for taxation when she was introduced to Steven C. Thompson, Ph.D., CPA, Chair of the Tax Department and Professor at Florida Gulf Coast University.
Cindy was born and raised in Upstate New York. She is a graduate of Siena College where she received a B.S. Degree in Business Administration (1997) and is a graduate of Florida Gulf Coast University where she received a M.S. Degree in Accounting and Taxation (2005).
In her continued quest to learn, Cindy became intrigued by the real estate market and became a licensed Realtor in 2006.
She is a member of the Florida Institute of Certified Public Accountants, Cape Coral Association of Realtors, Florida Association of Realtors, National Association of Realtors, and is a member of the honor society, Beta Gamma Sigma. Contact Cindy, 239.542.3761, or via email, ccross@aubuchonhomes.com.