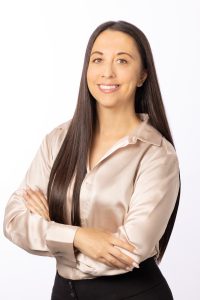 Daniella DePaolis
New York
Daniella DePaolis is originally from New York but considers herself a Florida native having lived in Cape Coral for 19 years. She attended Ida Baker high school and then Florida Gulf Coast University where she received a Bachelor's in Forensic Studies. Three years later, she received a Master of Science in Criminal Justice with a specialty in Forensic Science.
After realizing the jobs were few and far between, and not wanting to leave Cape Coral, she decided to take another path and get her real estate license.
Throughout high school, college, and beyond, Daniella worked in customer service so she understands the importance of communication skills, problem solving, and building meaningful relationships. Daniella chose Miloff Aubuchon because they are simply the best of the best. She looks forward to helping clients buy and sell their homes in the city she knows & loves!
In her spare time, she loves to travel and spend time with her fiancé Sean, who is also a realtor at Miloff Aubuchon. She is also a dog mom of 3.