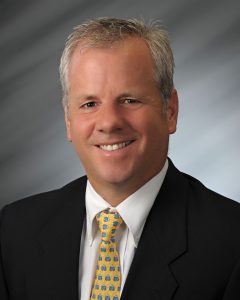 Doug Peale
New Hampshire
The Peale Team can help you find your Florida retreat!
Doug is originally from Rhode Island. Although he primarily lived in Portsmouth, Doug spent all his free time in Newport, home of the America's Cup, where he learned to sail. After graduating from Massachusetts Maritime Academy in 1987 with a B.S. in Marine Engineering, and a Merchant Marine License, Doug was commissioned in the United States Navy, and moved to Pensacola Florida where he began US Navy Aviation Flight training. Doug's Naval career spanned 20 years of active and reserve service with operations in the Gulf War and several other peace keeping missions around the world. Doug made the decision to change careers in 1997 and began employment as a pilot at Delta Air Lines, where he now flies internationally.
A resident of Florida since 1988, Doug lived in Pensacola and Jacksonville Florida during his Naval career. In 2000, Doug and his new wife Heather discovered Cape Coral, and decided it would be an ideal place to raise their family. They bought a canal front lot and chose the Aubuchon team to build their custom home in 2001. They now have two children, Bailey and Briggs, growing up in "The Cape" and loving everything Southwest Florida has to offer.
An avid boater and fisherman, Doug began racing sailboats at 13, later sailing competitively at High School and College levels in New England. After moving to Florida, his boating interests turned to fishing and cruising. Doug's current "armada" ranges from a 38' sport fisherman to a 10' dingy! Doug is a Coast Guard licensed Captain and spends as much time as possible on the water with his wife Heather, their 2 children, and their Jack Russell "Tootsie"!
A world traveler, Doug speaks from experience when he tells you that Cape Coral truly is Paradise! Doug and Heather felt this so strongly, they became licensed Realtors in 2009, so they could help others discover the beauty of Southwest Florida. Doug and Heather, the Peale Team, offer a personal level of service just as they would a family member. Making your goals their own, they aren't satisfied until you are! Whether you are looking for a starter home, investment property or a custom waterfront retreat, the Peale team will make your dreams come true!
If you would like to learn more about Cape Coral or the surrounding areas, contact Doug, 239.834.5754
or via email, pealeteam@comcast.net. He's waiting for your call!