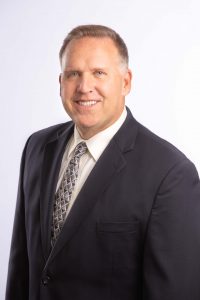 Drake Wynn
Illinois
Drake Wynn is a Realtor with Miloff Aubuchon Realty Group.  Drake and his wife have proudly called Southwest Florida their home since 2015.  He grew up in the South Suburbs of Chicago and has lived in Colorado, California, Southern Illinois, Idaho, Nevada, and Florida.
You may have heard someone say, "Buying a home is not rocket science."  Drake Wynn would disagree.  He believes a Real Estate Agent should put the same effort and attention to detail necessary to satisfy their client's needs as is required to launch a satellite or send a person to Mars.
Drake knows what it takes to make that happen.  He enjoyed a successful 35-year career as a Spacecraft Test Conductor and Aerospace Technician.  He contributed to the successes of such missions as Mars Exploration Rovers (Spirit and Opportunity) and the W.I.S.E. Spacecraft (Wide-field Infrared Survey Explorer).  He also was an integral part in the success of the World View Spacecrafts.  These satellites provide you the view of your home from space that you find on your favorite map apps.
Drake's background in other areas of real estate also gives him a unique advantage when it comes to helping his clients buy or sell a home.  He worked in construction with his father, who was a contractor in the Chicago-land area.  During his 18 years in California, Drake also partnered with two real estate agents to buy, renovate and sell homes.  He says his experience "flipping homes" was just like you see it done on TV but without the cameras and the drama.
If honesty, integrity, and a commitment to finding you "Your Perfect Home" is of utmost importance to you, then Drake is the Realtor for you.  Drake believes he has found the right brokerage to support him and his clients.  "I feel that the reputation and professionalism that Miloff Aubuchon Realty provides is exactly what I was looking for in a real estate firm," Drake explains.
Drake is an avid boater and sport fisherman.  He also enjoys DIY home projects, classic muscle car restoration, and helping others.