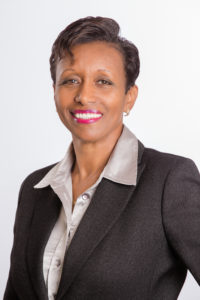 Dylcia Cornelious
Jamaica
Dylcia is originally from the beautiful island of Jamaica but has resided in the United State for over 37 years and was excited to declare her citizenship in 1990. Since then she has resided in Crete, Illinois where she practiced real estate for 13 years. She has been a licensed Realtor for over 20 years. She was excited to join Miloff Aubuchon Realty because of their professionalism, and all of the resources they offer buyers and sellers.
She relocated to sunny Florida in 2011 where she obtained her Broker's license and has been assisting clients to realize their dream of homeownership. Her goal has always been to educate people about the home buying process. Knowing that this process can be overwhelming for buyers she has conducted Home Buying Seminars for years to help further this goal.
Having personally relocated from Chicago to Maryland to Georgia and back to Chicago for her husband's job she is very aware of the stress frustration and time constraints involved in corporate relocation.
When she is not working she spends time with her husband of 34+ years, they have 3 beautiful children and 6 amazing grandchildren. She enjoys going to the beach, walking, reading, and enjoys singing in her church choir.
Raving Fan Review
"We loved Dylcia! She was a joy to talk to and to work with. She sold our place very quickly. She is very efficient and professional. And she doesn't allow anybody to take advantage of you. We highly recommend Dylcia Cornelius." – Shelley C.