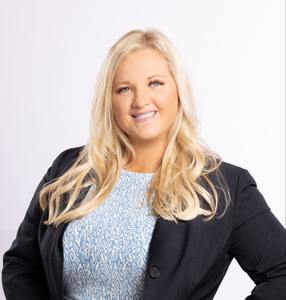 Emma Barnhart
Ohio
Emma Barnhart was born and raised in Columbus, Ohio. She is a Buckeye through and through, even after moving to the sunshine state back in 2013. It didn't take long for her to fall in love with Southwest Florida's endless sunshine, blue skies, and pristine beaches.
Emma worked in Cape Coral for 7 years in the dental field.  She helped patients and assisted the Doctor in managing the office. She developed many long-lasting relationships with her patients and took pride in guiding them through a sometimes difficult process.
Emma's passion for helping people and magnetic personality made the decision for real estate an easy one for her.  She joined the Miloff Aubuchon Realty Group in 2021 for some of the best training and real-life experiences they offer to their agents.
As a mother of two energetic boys and a wife to her supportive husband, their family time usually consists of swimming, fishing, and enjoying their time with extended family. Her work ethic is unmatched and her will to succeed has always been her driving force.
She is ready to help you find your first home, vacation home, or your forever home.