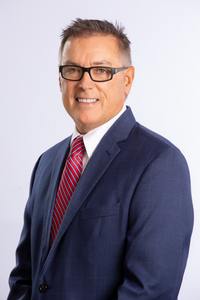 Jesse Butler
Connecticut
Jesse Butler LLC
Jesse Butler grew up in Southern Connecticut and attended the University of Connecticut.  An interest in the culinary arts resulted in his decision to start a career in the restaurant industry.  He has traveled extensively for work on both coasts of the United States and lived in seven different states.  One location, Longboat Key, was where he and his wife fell in love with the Gulf Coast of Florida.
When the opportunity came up to relocate from the Pacific Northwest back to Southwest Florida in 1995, he and his wife were thrilled.  They've been residents of Cape Coral ever since.  When describing what he loves about living in here Jesse says, "You can't beat the California sunset with warm water at a Florida price point!"
After almost 40 years in the hospitality business, Jesse decided to start a career in Real Estate.  He loves being of service to others so Real Estate is the perfect fit.  He says, "helping people purchase or sell a home to achieve a next step goal in their lives is a privilege."
Having lived in Cape Coral for 25 years Jesse was very familiar with the quality and reputation of Miloff Aubuchon Realty Group and their partners at Aubuchon Homes.  For him, the decision was easy when it came time to decide where to hang his real estate license.
Jesse's love of the beach, boating, fishing, and paddling lead him to settle in beautiful Southwest Florida.  So he understands the lifestyle that living in this area provides.  For him, it would be a privilege to help others find their dream home.
His motto: treat his clients the way they need and want to be treated.
Jess and his wife have two beautiful daughters.  One is an attorney in Juno Beach, Florida and the other is studying accounting at FGCU.  Now that the girls have moved out, Jesse refers to their two pugs, Sadie and Duke, as their adopted kids.