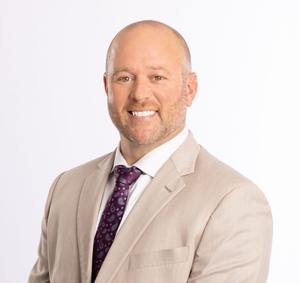 Joe Parker
Texas
Joe Parker worked in the automobile industry for two decades before becoming a Realtor with Miloff Aubuchon Realty Group.  As a Finance Director and a General Sales Manager, he learned several things that apply to real estate.  One of those is a dedicated work ethic.  The other is you need to dedicate yourself to the customer.  When you're selling someone a car you really need to understand what they need for themselves and their family.  That lesson also applies to real estate.  There's a saying in the automobile industry that getting a new vehicle is the second most important purchase… the first is a new home.
"I know when I've purchased a new home the feeling is amazing, " explains Joe.  "I love being part of the process to help someone get the home, whether it's a vacation home, a home where they spend their retirement years or the home of their dreams."
Customer service is a top priority for Joe.  Over the years he's won several Presidents Awards from various automobile manufacturers recognizing a combination of top sales and customer satisfaction.  Joe knows the importance of follow-up and follow-thru with his clients and they know if they ever need anything at all, he is always there to help.
Joe was born and raised in the Dallas/Ft. Worth area of Texas.  A neighbor visited Southwest Florida looking for a vacation home and decided to make it a permanent move.  Joe and his wife came to Florida for a visit soon after the closing and they never wanted to leave.  They went home, put their Texas home on the market, and moved here as quickly as they could.
"My wife had been trying to get me to move to Florida for as long as I can remember, especially ever since we got married on Jupiter Beach 10 years ago."
Joe and his wife have three kids and two dogs.  His home is very much a sports household… especially during football season.  Living in Texas just minutes from the Dallas Cowboys stadium, Joe considers himself a huge fan.  When he's not at home he enjoys being out on the water.  Fishing was near the top of his list of reasons to move to Southwest Florida.
Raving Fan Reviews
"We recently bought a house in Cape Coral, we used Miloff Aubuchon Realty and Joe Parker was our agent.  Joe we absolutely awesome to work with, very professional, very responsive to any of our requests for information on this property.  He worked hard for us!  I highly recommend Joe Parker!!" – Andrew S.
"My family were looking to move from New Jersey to Cape Coral, Florida and were having a hard time of it. The market was very hot and we were constantly being outbid. Our realtor from another company gave us the feeling that we were an annoyance rather than a client. We felt as though finding our new home in Cape Coral was never going to happen. My wife was in a Cape Coral Facebook group discussing our frustration when a realtor from Miloff Aubuchon Realty Group began offering her tips to help us in our search. This realtor was Joe Parker. We quickly asked Joe to help us find our new home. Not only was he obviously knowledgeable about the business of buying a new home but, he always gave us the feeling that he was working round the clock to not only find us a house but, the RIGHT house for us. It has always been my opinion that when it comes to business, customer service is most important. Not only did Joe Parker find us our forever home, he worked tirelessly to do so. We will always be thankful for his skill, work ethic, and patience." – Philip Mango via Google
"I don't often write reviews. In this case, I had to provide feedback on one of the most awesome if not the best home buying experience ever. The reason it was off the charts was Joe Parker with Miloff Aubuchon Realty Group. My wife and I met Joe at an open house in Cape Coral while trying to find the right area on the gulf coast for us to purchase a second home that we would eventually retire in. We live in Pittsburgh and had a short window to look at homes on our first trip at the end of August. We hit it off with Joe immediately and he knew exactly what we were looking for before we did. It isn't often that you find a person that understands your wants and needs and does what it takes to achieve them. Joe is that person. After looking at homes online from a portal Joe set up and having many conversations for 2 months we zeroed in on a weekend at the end of October that included a marathon 16 home tour in one day. We followed up on day 2 with 5 homes that made the final cut. We found "The One" on that second day and by the time we got on the plane we had an offer in place that after a one-day negotiation with Joe guiding us we came to an agreement. I am happy to say we closed in 30 days on Dec 2nd and now have our dream home in Cape Coral. We owe this great success to Joe Parker and his knowledge, work ethic, and caring approach. He worked tirelessly 24 by 7 and will do the same for you. He was always available and I have never seen anyone work harder to get us what we wanted. If you want a top-notch realtor that cares about your needs and wants and knows how to get it done call Joe Parker. It will be the best choice you ever make!" – Marc B. via Zillow