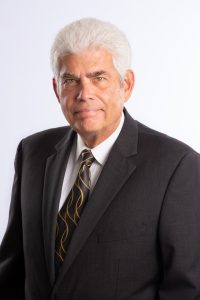 K.F. "Skip" Kitchen II
Illinois
Skip Kitchen comes to Miloff Aubuchon Realty Group from an eclectic background focusing on sales/marketing and business development.
He has more than three decades of experience in diverse industries such as aerospace, defense, meeting/incentive, customer loyalty, and a variety of entrepreneurial projects.
Skip has a long record as a creative and persistent problem solver.  He is also a proven negotiator and a persuasive communicator.  All skills which enable him to expertly serve real estate buyers and sellers alike.
Skip hales from Chicago.  As a highly respected businessman, the Supreme Court of the State of Illinois appointed him to the Attorney Registration and Disciplinary Commission.  Skip served ten years as a hearing panel member and on the Oversight Committee.   In these positions, he helped the Court in the regulation of the legal profession in the state.
Since moving to Southwest Florida two years ago, Skip has become heavily involved with giving back to the community.  He serves several local organizations including InfraGard, Shriners, Rotary, Cape Coral New Resident Club and was appointed to the City of Cape Coral Charter Review Commission.
Whether it's through his community service or his actions as a real estate professional Skip looks forward to helping Cape Coral grow.