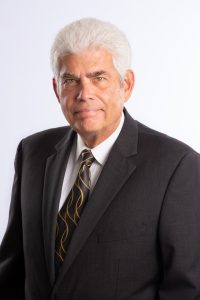 K.F. "Skip" Kitchen
Illinois
skip.kitchen@gmail.com
Skip Kitchen joins Miloff Aubuchon Realty Group from Chicago bringing an eclectic background focusing on sales/marketing and business development.  He is a proven problem solver and negotiator which enables him to expertly serve commercial and residential real estate sellers, buyers, and investors.  Skip has earned the highly regarded National Real Estate Association Certification –  Commitment to Excellence – C2Ex.
For resales, new builds, vacant land, improved property, development, or help with 1031/QI options, financing, sourcing, inspecting, promoting, asset monetization, and finalizing a deal it is a highly personalized matter.  It requires a clear understanding of the client's desired outcome, a rigorous grasp of market realities, timing, and the ability to bring the right resources together to gain the desired outcome.   Skip has the tools coupled with internal and outside experts to provide well-informed guidance in exploring a wide range of real estate solutions.
Skip's involvement with the community includes affiliations with organizations including; Shriners, Rotary, and Infragard.  Skip was appointed as a civilian to serve on The Florida Bar Twentieth Judicial Circuit Grievance Committee "A" investigating and disciplining Florida attorneys as it relates to the Rules Regulating The Florida Bar.
Raving Fan Reviews
"I have been looking for a second home for the last couple years, Skip has been so amazing to work with. It can be very challenging to look for a home when you don't live in the same state, Skip kept an eye out for the right property, only having me fly down when we dialed in on the perfect property! I truly couldn't have had a better experience thanks to skip, I now I have My Little slice of sunshine in Florida!" – Maury