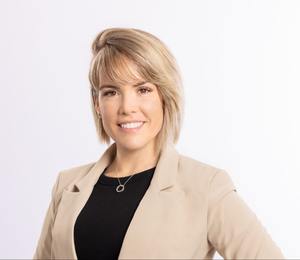 Laura Blanco
Cuba
Laura Blanco is originally from Cuba and relocated to the United States in 2014.  She settled down in Cape Coral to be close to family.  Laura loves living in Southwest Florida.  The warm waters and beautiful beaches remind her of her island home growing up.
Laura has a passion for helping people.  She graduated from Keiser University as a Physical Therapist Assistant and works closely with elderly patients in our community.  She takes pride in helping them through exercise to stay active.
Her passion for communication, willingness to help, and skill as a guide are qualities that fit perfectly into her real estate career.  Her dedication, discipline, and willingness to learn have always brought her success. 
Laura loves to laugh with friends while enjoying coffee and spending time with her family.  She enjoys outdoor activities, sports, and keeps herself active through CrossFit, biking, and tennis.  She also plays Saxophone, likes jazz music, and loves to read.