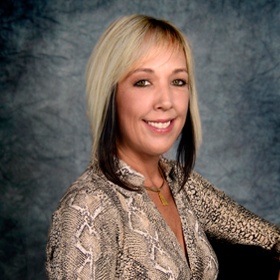 Leigh Cloud
Pennsylvania
Originally from Beaver Falls, Pennsylvania, Leigh Cloud has lived throughout Florida since 1982 and now calls Southwest Florida home. She has been serving customers' needs in the Real Estate Industry for 20 years, initially protecting their homes in the home warranty arena. As an Account Executive serving Indian Rocks to Marco Island, Florida and ultimately a District Manager for one of the premier home warranty providers in the nation, she educated Realtors, Brokers, and Homeowners on the benefits of protecting their investment with a home warranty.
Leigh taught continuing education classes for Realtors and Brokers, led a team of seven Account Executives serving the southern half of Florida, and was a 3-time President's Circle Award winner.  She also participated as a Chairperson and Parliamentarian for the Women's Council of Realtors and was awarded the prestigious WCR President's Award.
Transitioning out of home warranties and engaging as a full-time Realtor in 2014, she has listed and sold homes from Manatee County to Lee County, Florida; from a modest condo in Cape Coral to a million-dollar Gulf-front home on Holmes Beach. She focuses on her customers' needs, dreams and lifestyles and helps them accomplish their goals, no matter how large or small.
Through her partnership with Miloff Aubuchon Realty and Aubuchon Homes, there is not a need or dream Leigh cannot fulfill.  Sell your home quickly with top-notch marketing through the team's fully staffed Marketing Department.  Find your next home using incredible technology to preview a myriad of purchase choices in Southwest Florida.  Let Aubuchon Homes create the right home in the right place to enjoy the lifestyle you've dreamed of here in our little slice of paradise! With in-house Title Services, Mortgage Lending, Interior Design, and Insurance Services, her clients can accomplish any and all of their objectives under one roof.
When she is not working, Leigh enjoys spending time with family, friends, past clients, and new acquaintances.  She participates in local charitable causes benefiting organizations like The Ronald McDonald House, Make-a-Wish Foundation, Builders Care, and March of Dimes – just to name a few. Of course, she enjoys all the activities paradise provides, like boating, fishing, motorcycle riding, concerts, and FOOTBALL! You can reach Leigh at lcloud@miloffaubuchonrealty.com or 941.447.5501.
RAVING FAN REVIEWS
"Leigh helped us purchase our first home. She made the process as easy as possible. She was always there when we had questions and was quick to respond. You will feel in great hands with Leigh. We will definitely be using her in the future!!" – Chris Kozub
"I met Leigh Cloud by fate, I was already using Miloff Aubuchon property management for my home in Cape Coral. I was inquiring to possibly sell my Cape house and was looking at homes in Brandenton. I told the realtor there "I think I want to stay in the Cape/Ft. Myers area and she referred me to her "very good and talented" friend, Leigh, who oddly enough worked for Miloff. That set off a great relationship, she made the process of selling my single home and downsizing with a purchase of a condo closer to the beach unbelievably fast, easy and FUN!! That is difficult and challenging to do from Southeast Pa if you do not have someone looking out for you. She is very dedicated to helping you find what you are looking for, guiding you along the way and protecting you and your interests along that process. In the middle of my deals, I referred two separate people to her that are close to me and were also from Pa, one to sell one house in Cape Coral and another to make a first time purchase in Cape Coral. If I did not completely trust her and have faith in her abilities, I never would've referred her, well I DID, and they are both very very happy with Leigh and what she accomplished for them. Leigh continues to follow up with me and check in on how things are going and we have met for lunch when my family and I returned to enjoy and set up our new condo and we will be meeting up again in December when we return. She is awesome and I recommend her for any of you who are looking to sell/buy or even if you are not sure what you want to do….reach out to her!!" –  Andre' Ambler
"Leigh came to me as a recommendation from a friend. She sold his house and helped him buy another property. I immediately knew she was the "one" for me. Told her exactly what I was looking for and she listened and set me up to start looking at listings. I came to the area for a weekend, we went through the listings I wanted to see and she was able to highlight a few others that fit my needs that I had overlooked. One whirlwind day of looking at properties and by dinner time I made my decision. She put in an offer for me the next day and here I am the proud owner of a beautiful Florida Home !! I couldn't have done it as quickly and efficiently without all of Leigh's help and hard work. She was with me every step of the way and kept me updated about every detail. Not only is she fun to talk to she is on top of everything!!! Don't think twice if you are looking for a Top-Notch Realtor she is the one for you. Can't say enough about her, but bottom line, I trusted her judgment and advise every step of the way and it took all the stress out of buying a house. Thanks, Leigh you are priceless!!" – Patricia Kelleher
"If I could rate her a hundred stars, this lady is worth every one. I knew when I first meet her she was a firecracker. Someone I know recommends her because she sold their house in less than a week. Well let me tell you, she totally devotes her time and lends her vast experience to get your house just the way it should be. You end up spending a great amount of time with her, I found a friend for life. The first day of open house in the dreariest day ever, you would think people would stay home my house sold. Couldn't believe it…If your looking for a great real estate agency give Miloff Aubuchon a crack at helping you. You deserve it. You won't be sorry. Just ask for Leigh Cloud.  You deserve the best." – Lydia Coluccio
"What a great realtor to work with. She is very professional, efficient and always made me a priority. Thank you, Leigh and Miloff Aubuchon for putting me in a beautiful home." – Talia
"Leigh Cloud was brought to us by destiny, my husband found her online and it has been a blessing for us since day one. There just aren't enough words to describe her amazing professionalism, knowledge, and expertise. However, she's more than an exceptional professional, she's been our friend providing warmth, kindness, empathy, and support during this transitional time in our life. Relocating from another state can be difficult and stressful, but having her looking after us was just a awesome and very lucky . She help us to find a wonderful lot in which we are building our DREAM HOME. Also she was our eyes and ears in the process of buying a secondary house for us to live while we await for the forever home to be built. Both transactions were clean, smooth and stress free, Hands down would we recommend her to anyone and everyone, and in my mind, there's not a better realtor in this area who compares to her." – Evelyn Cleveland