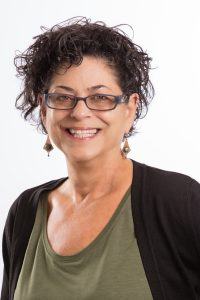 Leslie Blaisdell
Leasing Specialist
Leslie Blaisdell knows the importance of providing great service.  For most of her life, she's worked in customer service-related fields, including 15 years with Chico's FAS.  Her passion for helping people is what drew her to real estate and she describes the career move as "life-changing."  When it came time to decide where to hang her real estate license, for Blaisdell, the choice was clear.
"I always heard Miloff Aubuchon was an innovative and creative company… and I like being part of the biggest and best team."
Leslie has a long history here in Southwest Florida, moving to Cape Coral more than 30 years ago.  She's originally from a small harbor town just north of Boston called Marblehead.  It's a historic city known as the birthplace of the American Navy.  The original painting "The Spirit of '76" resides in the cities town hall.
Leslie is surrounded locally by a large Italian family that includes several nieces, their extended family, and her granddaughter, who Leslie has raised since the age of two.  "She is my joy," Leslie exclaims and as a black belt in karate and an A honor roll student she keeps Leslie on her toes. You can reach Leslie either by phone or her email, lblaisdell@miloffaubuchonrealty.com.
Visit our Property Management website www.margpm.com for more information on our Property Management Services, Vacation & Seasonal Rentals.