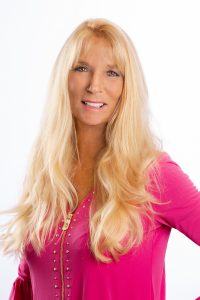 Maddie Miloff Spears
Florida
Maddie Miloff Spears is originally from Fort Lauderdale, Florida, and has been a resident of Cape Coral for over 20 years.
Maddie has achieved positive growth and business success while working with Miloff Aubuchon Realty Group, Inc. Her previous experience as a project forecaster for Motorola helped Maddie identify trends and have a better understanding of how to competitively and fairly price her listings to create win/win situations for both the buyer and seller. She previously worked for Motorola for 25 years in Marketing and Sales and won numerous awards for customer satisfaction.
Maddie has an excellent and honest reputation due to many referrals. She is passionate about helping people and ultimately fulfilling her clients' needs. Maddie is very familiar with the market and has been very successful in pricing property correctly so the listings sell at the highest reasonable price.
Maddie enjoys boating on the Gulf of Mexico and visiting the beaches in her free time. She also enjoys playing tennis and likes to jog outside in sunny weather.
Maddie has acquired experience, knowledge, and excellent customer service skills, throughout the years to deliver the most professional advice for her clients. She continuously goes above and beyond to help her clients find the perfect home! Contact Maddie, 239.826.1169 or via email, mspears@miloffaubuchonrealty.com.
Maddie Miloff Spears, P.A.
RAVING FANS:
"It is not often that I feel constrained to write an enthusiastic recommendation for any person who has rendered an important service to me and/or my family. But with my academic experience as a university professor and my business activities covering a somewhat extensive field as an executive in the healthcare industry and a systems efficiency expert, I have developed a fairly reliable sense of human performance and the ability for its evaluation when I see it, and Maddie Miloff Spears more than deserves a word appreciation for the wonderful service she gave us as a Realtor.
The purchase of a home is arguably the most important acquisition of most folk in our society. Given the dollar value involved and factors such as the environment, neighborhood, local infrastructure and amenities, not to mention the quality of the home, most real estate buyers are understandably nervous as they approach the process of finding a suitable realtor or other professional to help them with their search. Even if things appear to go well, the possibility of failure is high especially when the prospective buyers have entered a new area in which they are total strangers.
I might point out that in addition to the activities I have stated above, I worked part-time as a licensed realtor in Colorado while teaching at the University of Colorado (Colorado Springs), hence I gained some specific insights into the real estate profession, like the plausible but not always understood fact that, perhaps more in real estate than in any other sales area, it is the character quality combined with professional competence of the realtor that in fact inspires the confidence necessary to close a sale, although we all know that even such attributes are not always enough to satisfy some people!
Maddie Miloff Spears greeted me and my wife as if we were long lost friends with a natural cordiality that was most appealing. More importantly, she displayed, without bragging about it, an extensive knowledge in her marketing area of Cape Coral and some of the surrounding territory.
But perhaps the most critical element of all in our relationship was the feeling, shared by both my wife and me, that Maddie was genuinely concerned about meeting our needs – whatever it took – and quite prepared to take the time and make every effort until we were able to make a decision to purchase the property of our choice. From my past experience as a realtor, the whole chain of events from our initial meeting with Maddie, to making another appointment, to viewing several properties, finding a beautiful home and proceeding with the purchase, was as smooth a transaction as I have ever experienced.
By comparison with my personal acquaintance of many realtors, both as a real estate professional myself and real estate buyer, I highly recommend Maddie Miloff Spears for her superior personal and sales skills, for her intuitive sense of customer needs, and for her intelligent insights into the various aspects of the challenging real estate market."
–Karl H. Heller, Ph.D.
Cape Coral, FL

"In January 2015, my wife and I visited Florida in search of an area to purchase a home. Cape Coral, with it's numerous canal properties appealed to me. I liked the fact that I could walk out my back door, get into my boat and navigate out to the open waters of the Gulf.
Upon our arrival in Cape Coral, my wife and I realized finding our way around was confusing. We drove past the Aubuchon Reality Office, noticed your sign for a free area map and decided to stop. That free map started a chain reaction process!
First we met realtor agent Maddie Spears whom we immediately felt comfortable with. Maddie took the time to get to know us and to learn exactly what we were looking for. For example, the style of the house, what our lifestyles and interest were and what we could comfortably afford. Maddie then gave us the best advise. She mapped out a driving route that took us through all the areas of Cape Coral. Maddie suggested upon leaving the realtor office that we take a self guided driving tour of the area. This gave us a good feel of what the Cape Coral area had to offer.
On one of our final days in Cape Coral, Maddie showed us a house we really liked. Upon returning to Pittsburgh, we decided to make an offer on this property. The sellers were 2 related families who co-owned the property and were having difficulty agreeing on a selling price. As both the listing agent and the selling agent, Maddie was dealing with us the buyers and our anxieties while she also had to handle the difficulties and disagreements between the two co-owners/sellers. Maddie worked really hard to get both co-owners to accept our offer and to work out the details of the agreements.
My wife and I would highly recommend Maddie Spears as an agent to anyone selling or purchasing real estate in Cape Coral. Maddie has an easy comfortable personality, she has vast knowledge of the area and its waterways, and she has the ability to work through difficulties and details. We highly recommend Maddie!"
-Dennis Garbera