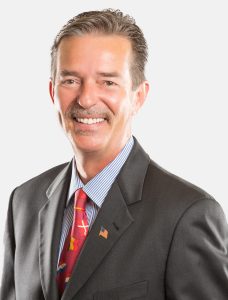 Mike Sasse
Germany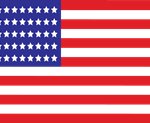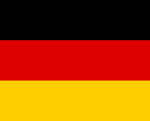 With over three decades of experience in real estate and international business, Mike has the expertise to help his clients achieve their real estate goals.
His story begins in his home country of Germany surrounded by so many historical buildings, where he first fell in love with real estate. After earning a degree in International Commodity Trade, he continued his career in Mexico City, Mexico, traveling extensively throughout the country as well as Central and South America. Along the way, he found his heart and soul, his wife of 32 years, Irene, with whom he raised two children, Michael and Yvonne (a Gator and a Seminole!).
Upon moving back to the United States in the mid-'90s, Mike continued his real estate career. In 2002, he was selected as one of the original sales associates at Tarpon Point, which is one of the preeminent luxury waterfront resort-style communities in Southwest Florida. After many successful years in real estate, Mike took on a new venture working for a renowned physician, marketing his unique electronic medical records software. However, Mike ultimately returned to his true passion, real estate.
Over the course of his career, he has achieved much success. He was one of the first to introduce the RE/MAX franchising system in Germany converting many offices from their existing programs. He also specialized in investment properties for a unique client base. He has been afforded the opportunity to work with immigration and international tax law attorneys, which has given him unique knowledge on how to handle complex international issues.
Mike's goal is to make your real estate dreams come true. Contact Mike Sasse 239.410.6296, or via email, msasse@miloffaubuchonrealty.com.
TESTIMONIALS
"We had the privilege and pleasure to meet Mr. Sasse in the process of purchasing our home. It was a wonderful experience and we cannot express the depth of our gratitude for his insight, honesty and professionalism. Michael removed the fears and with his team we experienced little to no stress in the purchase of our home in Cape Coral . We will highly recommend Him to our friends and family.  We are blessed to have met Mr. Michael Sasse." – Ana & Felix Huertas
"I like to give some positive feedback on the service and advice that Mike gave us during the recent acquisition of two properties in Cape Coral.  Mike was recommended as a experienced real estate agent by a friend here in Germany and we contacted him already far in front of our visit in January this year. Mike sent us regularly offers of listings according to our interests so that we had a comprehensive overview of the market already before we came to Cape Coral.  So, on the occasion of our visit we were well prepared and started the showing tour right after we arrived. Mike took us to a number of properties that we picked out of his list of homes to visit.  Finally we decided to buy one holiday home which is part of an international rental program and provides a nice mixture of rental income and private use.  The second property is an older home which will is rented to a domestic long term tenant.  This property is a quite good location right on a wide canal and therefore providing the option to build a new home on this lot somewhere in the future.  Mike guided us very smoothly through the complete process and gave advice and support whenever it was necessary. Closing for the first property is already done and we will be back in Cape Coral on the 19th April 17 to close for the second property.  We appreciate the work together with Mike very much and would recommend his service to any other client who is looking for a highly qualified real estate agent and very reliable person." – Anja and Harald Wittig
"I would like to let you know that we were very pleased with the wonderful service of Mike Sasse.  He is polite, kind, efficient and effective. He went above and beyond many times for us. He is a great asset to your company.  We appreciate everything he did for us. We have already informed him that if we sell our primary residence, he will be our listing agent." – Barb Eisenberg
"Thank you so much for your follow-up e-mail. It will still take some time for our tears to dry after the sale of our house. We are still in disbelieve how fast everything went. This was absolutely perfect.  We were highly satisfied with your service. Some of your colleagues can certainly learn from you, especially from your informative communication skills throughout the process. Keep up the good work!" – Ingo M.
"I own 20+ lots in Cape Coral. Most of them I bought with Mike Sasse, a top-notch realtor for investors like me." – Heinz H.