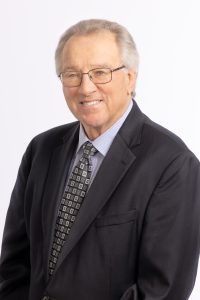 Mike Scarberry
Oklahoma
Mike Scarberry was born and raised in the heartland of America in Oklahoma. He moved to St. Petersburg with his family at age 15 to be near his mother's siblings. Mike had no trouble adjusting to the beautiful Florida beaches, palm trees and sunshine! He worked at Publix through high school and college and was offered a management position before deciding to help his parents start a furniture and home decor business in Texas.
At a young age, Mike realized how much he enjoyed working with customers and helping them find the perfect furniture and home décor for their taste. His family missed Florida living so after a few years, they moved the business to Jacksonville, Florida, where he grew the business for the next 26 years. With over 30 years of retail experience, Mike and his wife decided to retire in 2008.
Through the years, Mike had developed a keen interest in real estate. Mike and his wife began purchasing, redesigning and selling several properties of their own. Mike's interest in real estate and helping people find their dream home was the catalyst for him to come out of retirement and get his real estate license. His experience in buying furniture and home goods honed his negotiating skills necessary in purchasing a home.
Mike is an avid golfer and football fan. He also enjoys fishing offshore with his son, son-in-law and grandkids. He and his wife moved to Southwest Florida to be near his kids and grandkids.