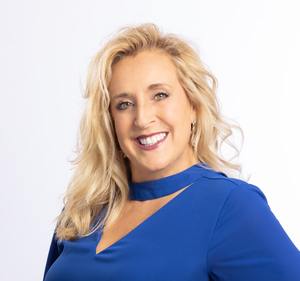 Nicole Robinson
Kentucky
Nicole Robinson has found a way to combine all of her passions into one career.  Nicole is a Realtor with Miloff Aubuchon Realty Group, the owner of an interior design and staging company, and a Certified Public Accountant (CPA).  She brings her talents together to list her client's homes for sale or find their perfect match to buy or build.  Then, she helps them see the home's potential whether staging to sell or designing to live.  Finally, she guides them through all of the financial aspects of the transaction.
Nicole earned a double major in Accounting and Finance.  She developed a strong foundation in accounting as well as corporate finance, investment strategies, and financial planning.  Nicole then went on to earn her Master's in Business Administration (MBA).  She worked as a CPA for both public and private industries over the years including time spent as the C.F.O. of a construction company.  After receiving her real estate license, Nicole joined the Women's Council of Realtors and became the Treasurer of the Cape Coral/Fort Myers network.
Nicole is not all about the numbers, though.  She's always had an eye for design that stemmed from growing up as the niece of a home builder.  She eventually turned a hobby of designing the interior of her own home into a business – Elizabeth James Design, LLC.  She provides both interior design and home staging services.
Nicole is originally from Louisville, KY.  In 2014, Nicole moved to Orlando to begin her Floridian journey.  That's where she met her husband and followed him to settle down in Cape Coral.  Nicole has a son, Tanner, and a daughter, Elli.  In her free time, she enjoys traveling and photography.