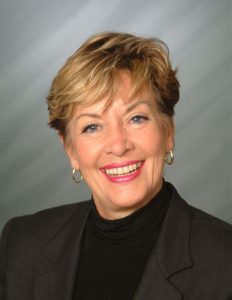 Patra Rupp
Pennsylvania
Originally from South Central Pennsylvania, Patra and her husband, Bard moved to Southwest Florida in 1983.
In 1986 Patra obtained her Florida real estate license and specialized in commercial real estate, leasing and managing more than 500,000 square feet of commercial properties, office buildings, shopping centers and strip malls in Fort Myers. She was very active in Building Owners and Managers Association (BOMA) networking with others in the same field and gained technical and mechanical knowledge of managing large offices buildings.
In 1990 Patra changed gears and entered the residential real estate market, specializing in HUD foreclosures and helping first-time homebuyers achieve the "American dream" of owning their own homes. This particular position required her to travel throughout South Florida meeting and helping so many wonderful people.
In 1992 Patra joined Professional Realty Consultants continuing to work with HUD foreclosures. She decided to work in new home construction to get a feel for this element of real estate. She met many talented New Home Consultants, some of which she continues to work with today.
In 2003, Patra joined Miloff Aubuchon Realty Group in Cape Coral. Patra enjoys her work and still helps people find the perfect home.
Patra continues to be a member of the Royal Palm Coast Realtor Association and was in the first group to complete the Accredited Cape Coral Residential Specialist Designation (ACCRS) in 2009.
Patra is a wonderful positive lady who makes everyone around her feel comfortable and special. She enjoys traveling all over the world with her husband. You might also spot Patra making her very own wine to give to her friends, family members, and even customers. Contact Patra, prupp@miloffaubuchonrealty.com.