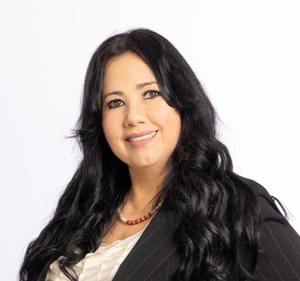 Patty Kunz
Honduras
Patty Kunz was born and raised in San Pedro Sula, Honduras.  She met her husband while he was on a business trip in the country.  They married and settled down in Cape Coral where her husband had been part of the community since 1997.
Patty is bilingual, which is a valuable asset to her real estate clients.  She has strong ties to the Latin community in Southwest Florida and is committed to helping anyone that needs to find a home here.
Patty was drawn to real estate because she truly loves working with people to achieve their goals.  She has a strong background in sales and office management. She is also a personal trainer and is certified in fitness nutrition.  Patty knows how to motivate and is committed to coaching her clients step-by-step through the home buying or selling process.
Patty and her husband have five children between them and four grandchildren.  When she's not with family and friends she's putting in time at the gym.
"I've always dreamed of being involved with a great organization that will help me serve the community," Patty says about why she joined the Miloff Aubuchon Realty Group team.  "They have great training and an amazing support system to contribute to the success of my real estate career."
Patty Kunz  nació y creció en San Pedro Sula , Honduras . Ella conoció a su esposo en un viaje de negocios en Honduras. Ellos se casaron y se mudaron a Cape Coral donde su esposo a sido parte de la comunidad desde el año 1997.
Patty es bilingüe, lo que es muy valuable para poder asistir a sus clientes de bienes y Raíces , Ella tiene lazos fuertes en la comunidad latina en el Suroeste de la Florida y esta comprometida en ayudar a toda persona que necesite encontrar una casa o propiedad aquí donde el cliente lo desee.
Patty fue atraída a Bienes Raíces por que ella realmente ama trabajar con gente y ayudarles a cumplir sus metas , ella tiene mucha experiencia en ventas y en  administración de oficina . Ella también es certificada como entrenadora  Personal en fitness y certificada en nutrición fitness.Patty sabe como motivar y esta comprometida en apoyara a sus clientes paso por  paso durante todo el proceso de comprar o vender su casa o propiedad.
Patty y su Esposo tienen cinco hijos entre los dos y cuatro nietos . Cuando no esta con la familia y amigos ella esta dedicando tiempo en el gimnasio.
Siempre soñé con ser parte de una grandiosa organización que me ayudara a servir a la comunidad," Esto fue lo que Patty dijo sobre el porqué se unió a Miloff Aubuchon Realty Group Team. Ellos proveen un sistema grandioso de  entrenamiento y soporte que contribuirá a que mi carrera de bienes Raíces sea muy exitosa.