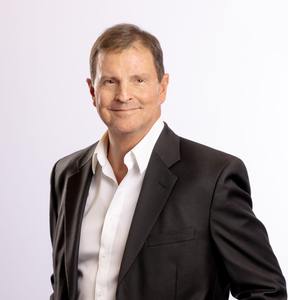 Randy Downey
New York
Look to Randy to "Cover All Your Bases"
Randy Downey has dedicated his life to making every experience a winning one. From the time he was a young boy playing catch with his father to coaching his own son in Little League, teamwork has been the name of the game. As both a player and a coach, he understands that each member of the team has to bring 100% effort to achieve success.
That's why Randy steps up to the plate with everything he's got when it comes to his real estate career.
With his in-depth market knowledge and extensive experience in real estate, Randy provides clients with valuable information in order to make the best investment decisions. He has the drive and dedication to help buyers find the ideal home to suit their family's lifestyle and budget. And, he has his finger on the pulse of the market to advise sellers how to effectively price their home.
Randy's passion to succeed coupled with his unbeatable expertise make him a formidable player for your team.
When you're ready to make a move in Southwest Florida, you can depend on Randy Downey to
Cover All Your Bases and achieve your real estate goals. Visit his website, www.RandyDowney.com.
Randy Downey is proudly serving the communities of Southwest Florida including Cape Coral and Fort Myers. When you're ready to build, purchase or sell, contact Randy, rdowney@teamaubuchon.com, 239.839.9485.
TESTIMONIAL
"I have been involved in 9 real estate transactions in Cape Coral with 7 different realtors in the past 4 years. Randy is by far the best realtor I have dealt with to date. He is extremely knowledgeable of the market, honest, and works very hard for his client. He is very friendly, easy to reach, and very prompt at answering questions. I have never met another realtor that changes his voice mail greeting early every morning and lets people know his daily schedule and when he is available to meet or return calls.  Randy has done the most complete market analysis that I have ever gotten from a realtor. He stays on top of a deal taking care of any potential pitfalls as they might arise until it is closed. Randy has gained my respect and repeat business by not only his words but demonstrated ability and actions." – David Nichols/Oregon