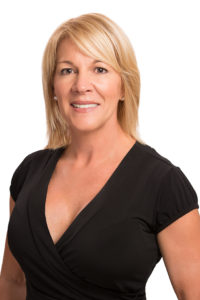 Rhonda Keane Milligan
Iowa
Rhonda Keane Milligan redefines real estate by offering a superior level of service, innovative marketing and a highly personalized experience to her clientele.
Rhonda started her career in real estate over 15 years ago.  Her background in real estate includes knowledge in General Real Estate, Vacant  Land (working with buyers & sellers), Commercial Real Estate, and selling/purchasing businesses.  In fact, Rhonda has owned several businesses in the past herself.
Born and raised in Iowa, Rhonda moved to Southern California in 1982.  She moved to Southwest Florida in 1989.
Rhonda believes in the philosophies of honesty, integrity, and professionalism.  She gives back to the community and supports a multitude of charities.
Consistently recognized as a top producer at Miloff Aubuchon Realty Group, Rhonda works with a staff dedicated to finding or selling your home.
Rhonda works hard and will work hard for you.
There are a lot of moving pieces for every transaction.  You need an experienced Realtor like Rhonda who works well with various vendors, inspectors, title companies, and lenders to make sure you don't have to worry about a thing.
She will help her clients get through every step of the process.  That's why they call her "Help me, Rhonda!"
Rhonda is not only your real estate agent, but also your longtime friend.  Rhonda always answers her phone or will get right back to you.
Business Affiliations:
Florida Real Estate Agent – Licensed (C3097136)
Member – National Association of REALTORS®
Member –  Florida Association of REALTORS®
Member- ICSC (International Council of Shopping Centers)
Women's Council of Realtors®
CCIM Institute of SWFL
"Help me, Rhonda. Help, help me, Rhonda!"
Contact Rhonda for all of your real estate needs at 239-850-1359 or rhondaswfl@yahoo.com
Here's What Rhonda's Clients Say:
We would like to express our gratitude for the job Rhonda Keane Milligan did in our recent house search. We met her at an open house that turned out to be out of our price range. When we told her our needs she sat down and gave us an overview of the area and hints to help in our search. She offered to help but did not overwhelm us. Eventually, we contacted her and immediately made an arrangement to see houses. She provided us links to several houses that met our criteria then after downsizing the list she took us to eight houses. Her knowledge of the area and houses was evident from the start. At the end of the day, we went to dinner and got a sense of the social life that will be available. We then asked to see an additional group of houses and began to downsize our pool of potential houses. We asked her to take us back to several houses sometimes as we drove from one house to another and she never hesitated to get the permissions to enter the houses and to gather information from the other realtors about features and the willingness of the seller to make a deal. Long story short, after reviewing over thirty houses online and visiting nineteen houses, some multiple times, we found the perfect house for us. My wife and I have purchased 13 homes in our life and we both agree this was our best realtor experience ever. – L. and B. Carmichael