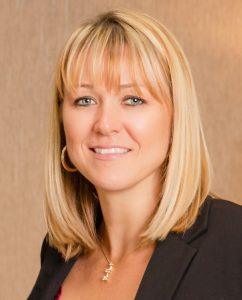 Tiffany Packard
Virginia
As Director of Sales, Tiffany Packard has emerged as a dominant force within Southwest Florida's real estate market.
Tiffany built her business working alongside her mentor, Jeff Miloff in the initial stages of her career – quickly mastering the art of listing, selling, marketing, building, buying, and investing in real estate.
Tiffany's unrivaled discipline, dedication, and determination, coupled with integrity and a straightforward approach make her the consummate advisor and team leader.  While aggressive and ambitious, Tiffany is also genuine, gracious, and savvy. She is backed by powerhouse brokerage Miloff Aubuchon Realty Group, consistently ranked as one of the TOP performing brokerages in SWFL.
Highly respected for her ability to educate Sellers on market trends and pricing strategies, coupled with her gift for innovative marketing, she takes great pride in exceeding expectations. Being in tune with market conditions, she is quick to discern buying opportunities for her clients and investors as well.
Tiffany holds a degree in Business Administration from George Mason University. She is married and currently lives with her spouse, dogs, cat, and tortoise. In her free time, she enjoys staying active through CrossFit, tennis, cycling, beach volleyball, and stand-up paddleboarding.  Tiffany volunteers to multiple organizations throughout SWFL which she prefers to remain anonymous.
Contact her via email  tiffany@miloffaubuchonrealty.com or call direct 239.989.3198.
RAVING FANS
Tiffany helped me find my perfect first home! She held my hand and walked me through the entire process, including securing the loan. I couldn't be more grateful for her!
Greg Mammel 
Tiffany was Great! She is knowledgeable about the local market and provided some great suggestions to assist in more quickly selling our property. I strongly recommend Tiffany!
Peter Kurowski 
Tiffany did an incredible job for us. She sold our lots in 2 days! Our whole experience was handled in a very professional way.
Richard Woods 
Tiffany helped me sell while under a narrow time constraint after a previous bad experience and having given up trying to sell my property. She guided me to make the changes I needed to successfully sell and kept pushing past all the stops. She always had all the necessary electronic documents ready for me to sign (so much so that with my busy schedule I could hardly keep up) and due to her keen insight and her years of experience in her profession, I was able to not only sell my property within said time constraint, but also received my asking!! I am more than happy with my experience and I'm so so glad I changed agents. Thank you so much! I can't say it enough!
JC Hernandez 
Tiffany Packard got it done & SOLD!! She is an amazing Realtor! We could not have asked for anything more … THANK YOU!
Daniel McNeill 
Tiffany is very knowledgeable and goes above and beyond to make buying a new house as easy as possible.
Darrell Carlton 
I highly recommend Tiffany Packard and I'm so glad I chose her to be my realtor in SWFL. I came from out of state and other realtors I spoke with were not taking my interest seriously. Tiffany is super knowledgeable about the area and arranged for me to view 9 waterfront homes that met my requirements and were within my price range, all within 1 day and on relatively short notice. The homes I viewed gave a good representation of the current market for the area and I was comfortable making an offer on my favorite home. She also facilitated resolution to all my concerns which permitted closing within 3 weeks of offer acceptance. I'm very satisfied.
Jaime Munoz 
Tiffany is a Super-agent that knows the local market like the back of her hand and will tell you exactly what you need to do to market your home.  Great communication skills, quick and knowledgeable responses, easy to work with and she will list your home with the right price…fast…to all the buyers on the MLS! I highly recommend Tiffany for all your real estate needs!!
Daniel Parnell