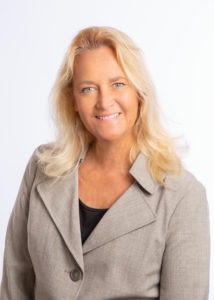 Trish Geer
Florida
Trish Geer is a native Floridian, born in Winter Park, FL.  She has lived in several cities throughout the state and for the past 25 years, has called Southwest Florida home.
Trish was an architecture major at the University of Florida, after taking an interest in drafting and architecture classes in high school. She then went on to receive her BS degree in Hospitality Management from Florida State University. After managing restaurants for a major chain, she continued post-baccalaureate coursework in education.  Trish spent 18 years as a teacher in both Orange County and Lee County, FL.  The Florida Department of Education recognized her as one of Florida's High Impact Teachers.
As an educator, Trish knows how to guide her clients through the buying and selling process.  She is familiar with Southwest Florida, from the classrooms to the waterways, so her goal is to educate each and every customer about their options and help them make an informed decision.
When asked why she hung her license with Miloff Aubuchon Realty Group Trish says, "I wanted to work with a real estate company who has been a leader in SW Florida for many years, has integrity, and is known for its community involvement, helping those in need within our community."
Giving back means a lot to Trish.  She served as the Food and Beverage Chair for the American Cancer Society Strides Against Breast Cancer walk.  She was also a nominee for the Walt Disney World Community Service Award for her involvement in helping the homeless families of Orange County.
Trish's hobbies include boating, traveling, sports, and spending time with family and friends.