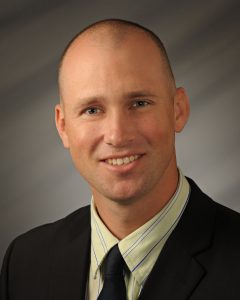 Wes Allen
Information Systems Manager
Wes Allen is a native Floridian who was born in St. Petersburg. He lived in Tampa until his early teens, and then moved to Estero. Wes felt driven to serve his country and joined the Air Force in 1998. He served on Active Duty for 6 years and in the Reserves for another 4 years.
Wes has always been passionate about computers and technology. In the Air Force, he took on the role of a Communications Computer Systems Operator for 10 years, where he became a professional in the IT field. After the service, Wes served as the Assistant Director of IT at Southwest Florida College for several years.
Wes recently completed his Bachelor's Degree in Computer Science from Grantham University. With more than 15 years of IT experience, he joined Team Aubuchon in 2011 with the objective of enhancing the company's technology, ensuring each staff member has the tools needed to do their job efficiently, and recommend new and innovative solutions, all in an effort to help the company move forward to the next level.
Wes has been playing sports since he was 4 years old and now plays softball with his church. He is a huge fan of the Cincinnati Reds, Tampa Bay Buccaneers, Miami Heat, and the U (Miami Hurricanes). He is very passionate about fishing, and even owns a 125 gallon aquarium that includes an eel. Wes enjoys light-hearted super hero movies, military, and comedy movies. His passion for computers extends to his leisure time where he enjoys Playstation 3 and Wii with his family.
Wes lives in Cape Coral with his beautiful wife Brittany, and their 2 girls, Lilliana and Keira. They attend Christian Life Fellowship church in the Cape. He and his family have 2 dogs; an English Mastiff named Jade and an English Bulldog named Brutus. They also have a cat named Miller.
Wes is a patient, outgoing, and knowledgeable member of Team Aubuchon who is willing to help at a moment's notice. Contact Wes, 239.541.3780 or via email at wallen@aubuchonhomes.com.